© Copyright 2016-2023, All Rights Reserved. Content and images on our website cannot be reproduced without permission.

2018 Tales











January 28, 2018
Bruiser and Neil attended their first rally trail at
The Poodle Farm, in Vanessa and did very well!
They entered three runs and qualified in ALL
three with excellent scores, giving them their
FIRST rally title - CRN (Caro Rally)!!
Well done Neil and Bruiser - so so proud of you
both.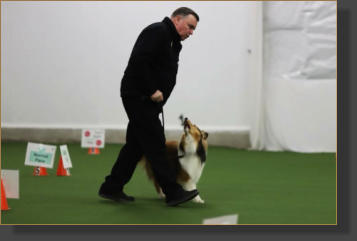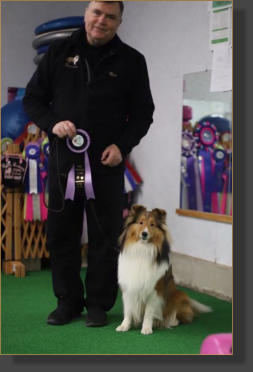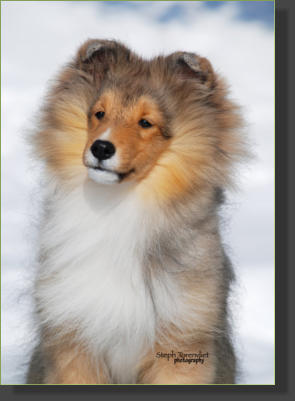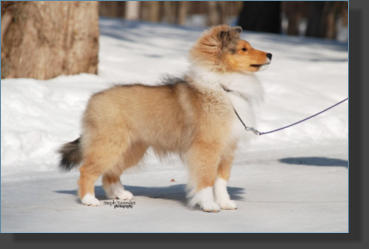 February 20, 2018
A new adventure for 'Quinn' - Stonehaven Enrapture, as she heads across the big pond to France!
We wish Quinn and her new owners, Ludovic Chavigny and Chanel Dericand-Rougeault, all the best as she hopes
to add to your breeding program.
Quinn is out of 'Devlin' - MBBPIG MBPIG Can CH Stonehaven Grandgables Endevor, and she is sired by GCH
Grandgables Quite the Charmer.
February 25, 2018
Jade had her first big girl shows at the Woodstock
Kennel Club, and was awarded Winners Bitch at
the second show under Judge Dana Cline to
attain her first points towards her Championship
at just 7 months!
What a good girl!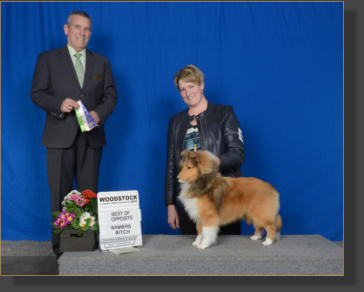 March 9/11, 2018
Jade and I had a great weekend at the
Scarborough Kennel Club shows.
She was entered in the two shows on Friday,
going reserve winners bitch (to a lovely open
bitch) at both.
She wasn't entered on Saturday, but on the
Sunday there were two shows as well. The first
was a regular show where was winners bitch and
the second show was a Herding Group Specialty,
where she was also winners bitch AND best of
winners!!
Very proud of this young 7 ½ month old! She is
now sitting on six points!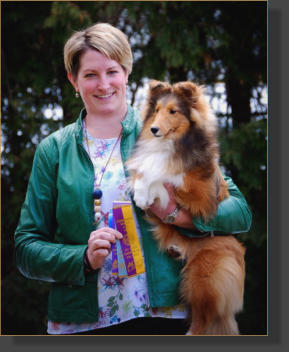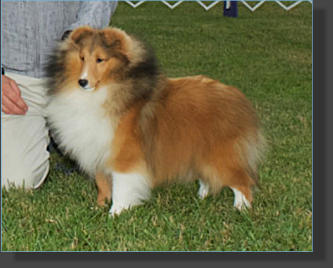 April 1, 2018
Shooter wins a 4 point major towards his
American championship, in Syracuse New York!
This gives him 13 points, including both majors -
he is well on his way!
Congratulations to his owner Greg Mellor (AUS).
April 21/22, 2018
Jade and I attended the Guelph & District
Kennel Club shows.
On Saturday, she was Winners bitch and Best of
Opposite for two more points!
On Sunday, she was Reserve Winners bitch,
best puppy in breed AND Best Puppy in Group!
Proud of my baby girl. Currently sitting on 8
points.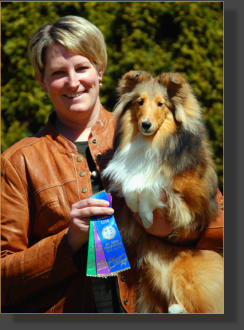 April 27, 2018
Shooter takes FIRST place in the Bred By class at
the ASSA National!
BIG congratulations co-breeders Guy Jeavons
and Mark McMillan, and to owner Greg Mellor
in Australia!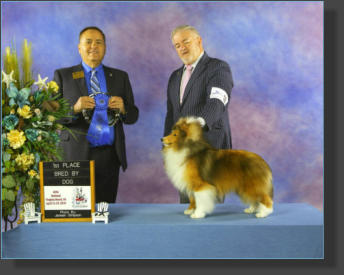 May 18, 2018
We had a wonderful CSSA National!
Titus was entered in the 7-10 yr Veterans class and he took FIRST place! He truly loved being in the conformation
ring again, and he had to let everyone know as he was going around the ring!
And Jade was entered in the Bred By class, and she took FIRST place as well!! Under breeder Judge Dianne Hawes.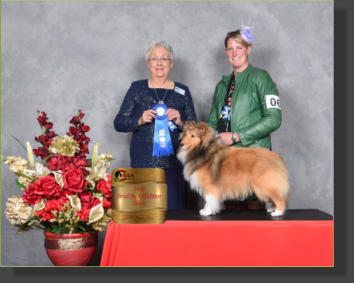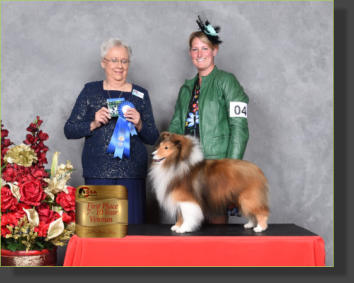 June 11, 2018
Elsie gave to us a beautiful litter of four! We have 3
boys and 1 girl.
Mama and babies are doing well.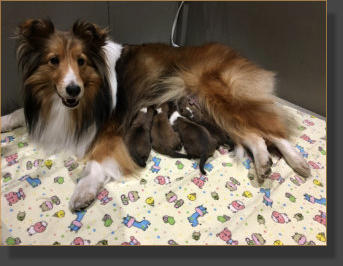 June 23, 2018
NEW CHAMPION!!!
It is now

MBPIG CH Stonehaven Evocative
Jade becomes a Canadian Champion!!
She acquired her final points at 11 months of
age, at The Hamilton Kennel Club shows.
This marks Stonehavens fourth champion!!
She is out of Elsie and by Tanner -> BPISS
MBPIG MBPPIG Ch Highledge Reminisce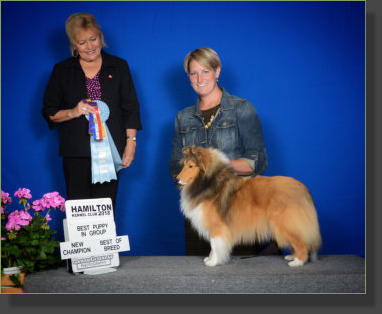 August 19, 2018
New hopefuls for Stonehaven!
Introducing Demi and Flex. They have gone to
live with Grandgables - we wish you much
success with these beauties!
Congratulations to their new owners Guy
Jeavons and Mark McMillan.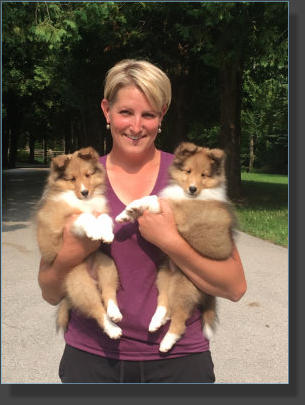 November 30, 2018
BEST BABY PUPPY IN

SHOW

!!
Huge congratulations to Guy and Mark on Flex's
big win.
At Flex's first ever show, as a baby puppy, he
was Best Baby Puppy in Show at the Caledon
Kennel Club.
Thanks goes out to Martin Fan for showing Flex
to this win.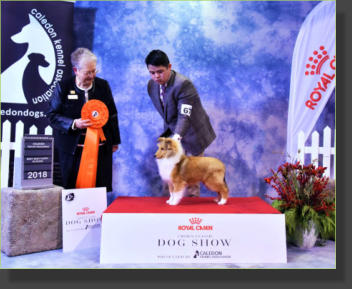 December 28/29, 2018
At just 6 ½ month old, Demi -> Stonehaven Grandgables Amore, had a wonderful show debut at the Elora
Gorge Kennel Club. She was Winners Bitch and Best Opposite Sex over a bitch special for a lovely 3 point win!
Then on the 29th, Demi was WB and BOS again for another 3 points!
Not to be outdone by her brother, but Flex -> Stonehaven Grandgables Reflect, was Winners Dog, Best of
Winners, Best of Breed, a Group 3 AND Best Puppy in Group for an outstanding 5 point win!!
Both are half way to their championships in their first weekend out - proud breeder right here! What a
wonderful way to end the year.